Want Peace in the Home? Catify.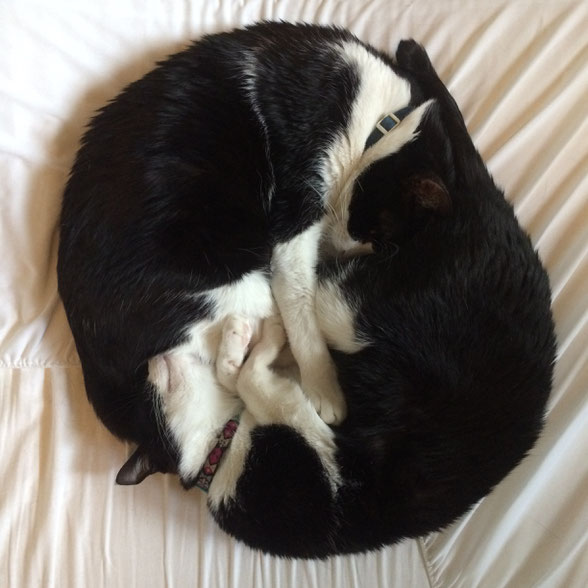 What it means to Catify
A term coined by Jackson Galaxy, a cat behaviorist and the host and co-star (along with his cats) of the show My Cat from Hell, catification is the process of creating a feline-friendly space that adheres to a cat's instinct to climb, perch, snooze, play, and own.  Sure, that sounds like a lot, but catifying isn't a project that requires a team of construction workers or a book of blueprints.  Catification can be achieved with a few minor purchases, or even just creative furniture placement.  In either case, the process begins with (1) observation of your cat and (2) respect for the fact that cat behavior is almost always related to both predator and prey instincts.    
Catify to Satisfy
Creating cat super highways is just one of four "catification" steps Jackson Galaxy recommends to achieve a suitable territory for both humans and felines, but it's an easy, tangible concept that produces great results for shy, insecure, or bullied cats in the home.  A cat super highway is a simply a physical path that gives your cat vertical space and multiple routes for traversing a room.  To a bullied cat, it's an escape route.  To an insecure cat, it's a high place to survey for potential threats.  
Use your Furniture
Shelves and furniture (cat and human) can be arranged to create a super highway.  The key is providing MULTIPLE routes, allowing your cat to climb vertically to a good vantage point and move about the room at the same level.  The top of the armoire is an ideal high perch, but a dead end at the armoire could lead to a dangerous territorial conflict…  So move the bookcase closer, or install a shelf that your cat could use as a stepping stool to continue moving about the room.      
Give it a Try!
Every cat parent knows their cat's habits, good or bad.  Only with a compassionate approach will you begin to see the WHY behind your cat's unwanted behavior and only then will they have the chance to have their uniquely feline needs met in the territory they're occupying.  
Try out the super highway and let us know how it goes!